On the morning of January 25th, 2022, GONVVAMA Changshu plant hosted the grid connection ceremony for 1.43149 MW rooftop distribute photovoltaic power. GONVVAMA CEO Orlando, Deputy COO Ivan, GONVVAMA Changshu Plant Manager Ken, Trinasolar Energy VP & China GM Mr. Zhang Rongmin, GM of Jiangsu & Zhejiang province Mr. Zhang Ping, Director of Jiangsu & Zhejian province Mr. Guan Minghua and all Changshu plant staff attended the ceremony.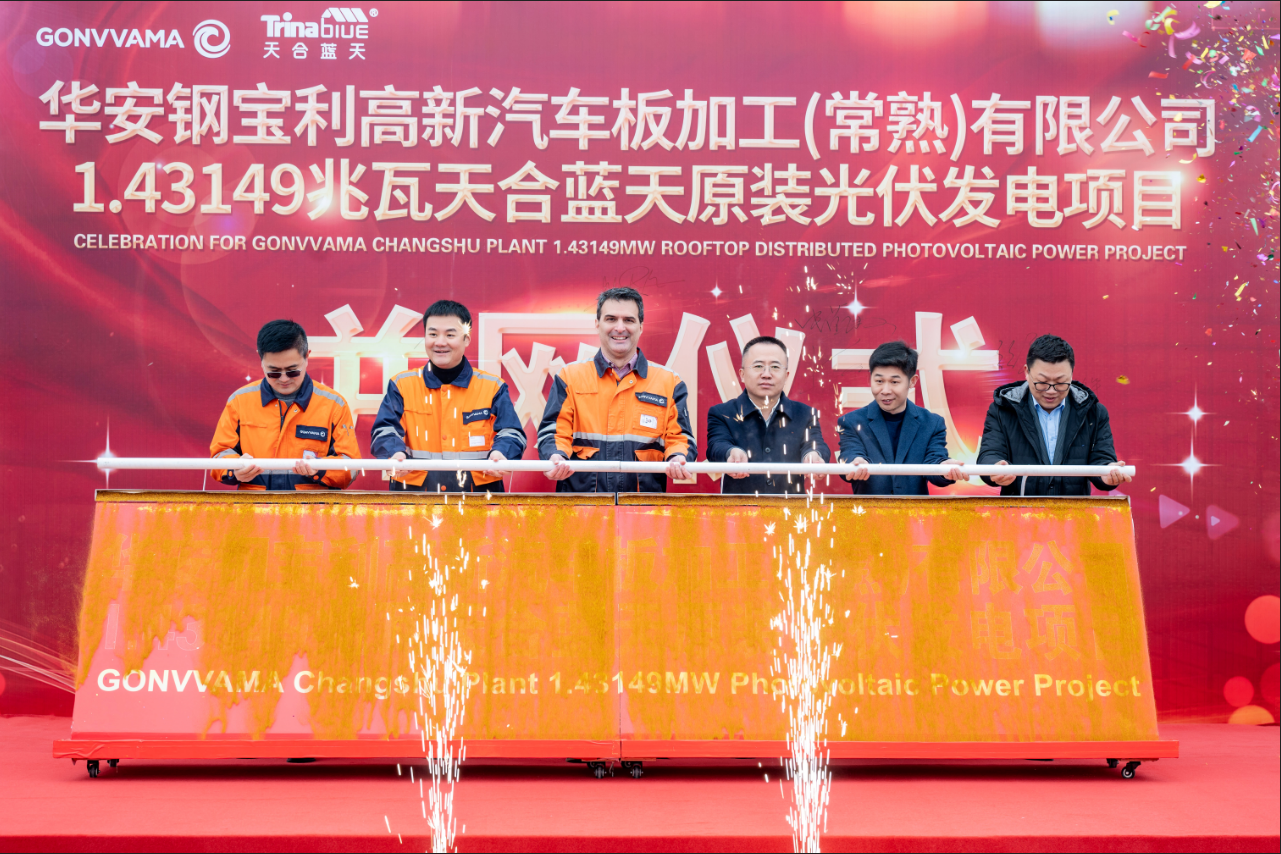 Orlando and Trinasolar Mr. Zhang Rongmin delivered speeches. Orlando said: " I'm very happy to be here to celebrate this milestone not only for the site, but for whole GONVVAMA. The completion of this project can solve one third of the daily electricity consumption of Changshu plant. Driven by the new economy and the new trend, photovoltaic power is our commitment to green production for communities, societies and families, and this project is a good benchmark. While we are creating wealth for society, we are also constantly paying attention to the impact on the environment. Thank you again for your efforts on daily basis and efforts in this project, so that we have this platform to contribute to the society. This partnership with Trinasolar Energy is a good start and will be extended to other plants in the future."
Mr. Zhang Rongmin said, " Being able to provide distributed PV power station comprehensive solutions for well-known multinational enterprises like GONVVAMA is the trust of customers in Trina brand and it is also a heavy responsibility on our shoulders. In the process of negotiating PV business, GONVVAMA always emphasizes the "quality" and "service".
Since the national carbon neutral goal was proposed, GONVVAMA has actively responded to the implementation of the energy. Tomorrow is the 24th day of the twelfth lunar month, which is a day full of good luck in Chinese folk traditional. As CEO Orlando said, this project is a good start, and we still have a long way to go.